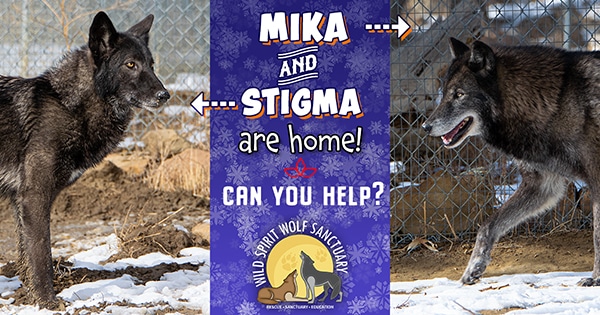 Rescue Mission: Mika and Stigma!
Brittany and Molly have returned from Indiana with the two female wolfdogs!
We could still use some help offsetting the costs related to this rescue mission, and would appreciate a social media share or a donation!
Both of these beautiful animals are settling in well, and you can learn more about each of them on their profile pages: Mika and Stigma.
Thank you for your loving support!
Please follow us on Facebook or Instagram, or join our email list to keep up-to-date with the Wild Spirit Pack!