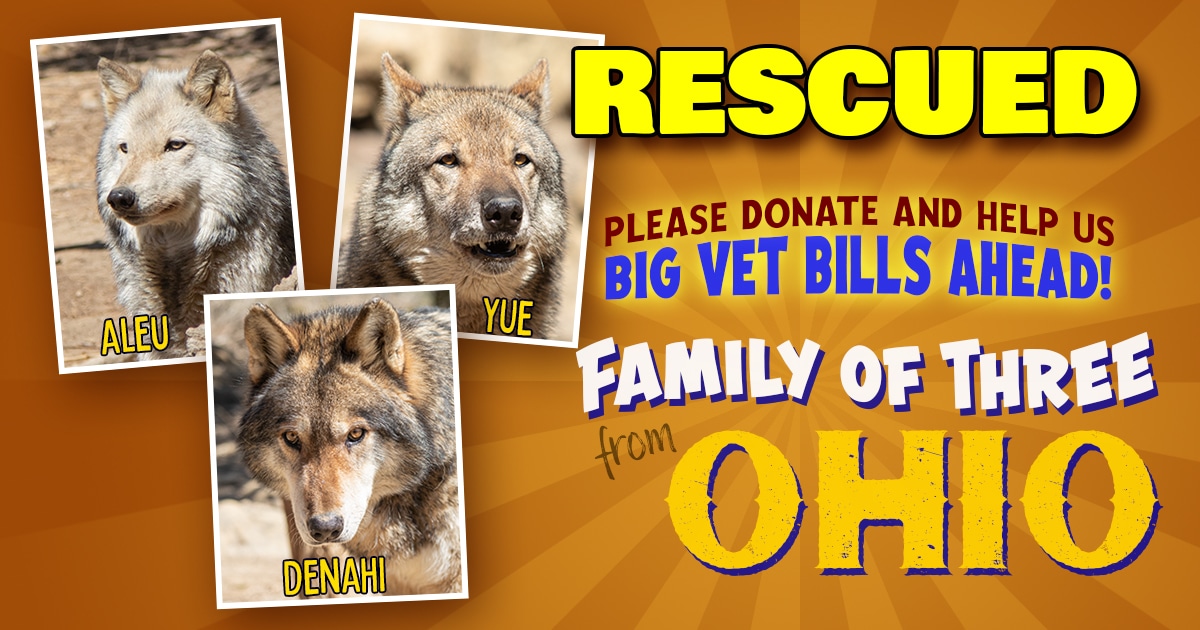 Rescue Mission: Ohio Trio!
In January of 2021, Wild Spirit Wolf Sanctuary received an intake request for a family of wolfdogs that were living as privately owned pets in Ohio. Unlike many of the rescues at Wild Spirit, the Ohio Pack were well loved and cared for by their owners, who had actually rescued the animals themselves approximately 4 years prior. Unfortunately, after years of marriage the couple decided to separate, leaving the Pack in need of a new forever home.
After placement with a Colorado-based rescue fell through due to zoning issues, Wild Spirit was contacted for assistance. Thankfully one of our largest and most naturalistic enclosures had just been opened up, providing us with the perfect space for a family of three!
These beautiful animals are in their new home at the sanctuary, and they have new names, voted on by our generous Howling Supporters!
Please follow us on Facebook or Instagram, or join our email list to keep up-to-date with the Wild Spirit Pack!