As a 501(c)(3) wolf and wolfdog sanctuary, we are only able to perform our mission through the kindness, generosity, and dedication of people like you!
Wild Spirit Wolf Sanctuary receives no government funding; we rely on donations and support from individuals, businesses, and a variety of organizations to provide for our many animals, support our volunteers and staff, and assist with our infrastructure.
Any type of support is greatly appreciated! From donations of time, money, and resources, to a simple social media like or share, anyone can help our pack!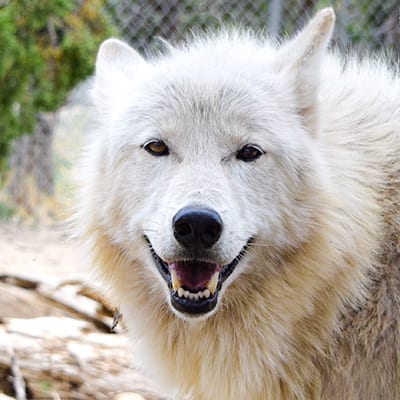 1. Direct Donation
We accept direct donations as U.S. currency or in the form of crypto currency. You can use one of the two widgets at the bottom of this section to donate in whichever method makes sense to you.
Donations the equivalent of $50 or more will receive a yearly subscription to our bi-annual news magazine, The Howling Reporter, published each spring and fall. Full of articles, stories, news, and photos, this magazine will keep you informed about what we're doing and where were headed, delivered to your mailbox twice a year. Check out The Howling Reporter page for more information!
2. Donate Stock
Maybe you have some stock you'd like to pass on? See the advantages of directly donating stock in this article (opens in a new window).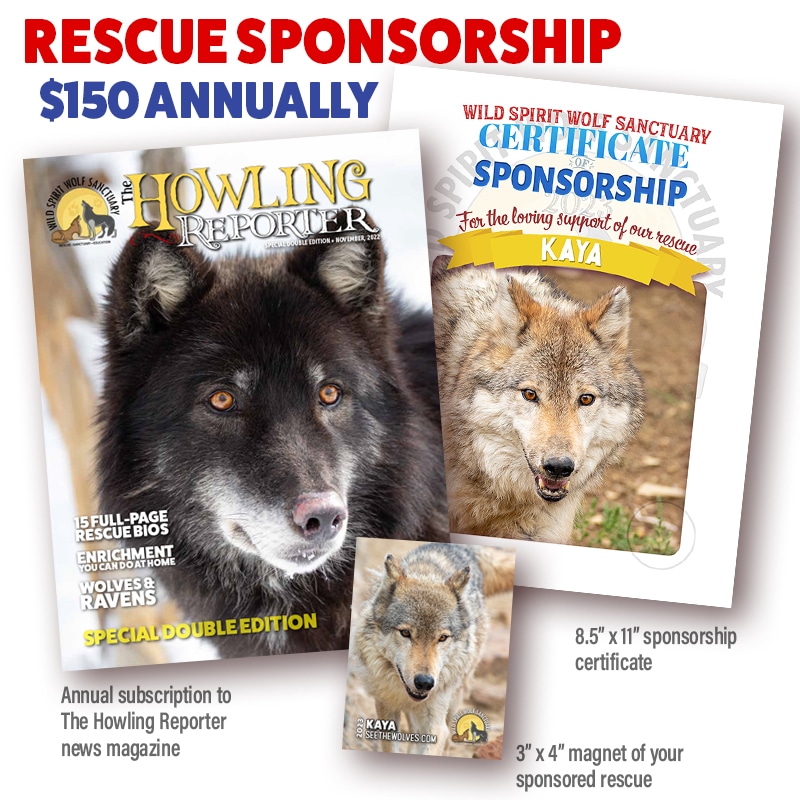 3. Sponsor a Rescue
This is a very popular option! When you sponsor a rescue, you can select some rewards specific to your sponsored rescue, including a subscription to the bi-annual Howling Reporter news magazine, a certificate of sponsorship suitable for framing, and/or a 3″ x 4″ magnet! Additionally, as a sponsor, you will receive updates about your rescue from our Animal Care team.
4. Become a Member
Become a Howling Supporter by registering a membership for yourself or as a gift for someone else! Enjoy a one-year subsciption to The Howling Reporter news magazine, published at least twice a year! You have the option to receive a 3″ x 4″ full-color magnet of your rescue to hang on your fridge! Sponsorships and memberships are critical to helping us pay for rescue's medical care and feeding!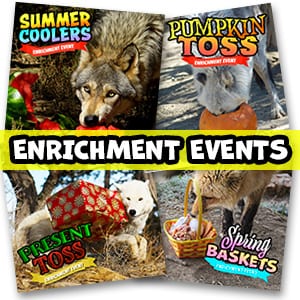 5. Sponsor Enrichment
Enrichment gifts go to our rescues in the form of fun things for the animals to interact with. Five times a year we give every rescue some type of species-appropriate treat that is engaging and interesting for them. Our animal care team gets super-creative for each event, making customized cookies, or carving pumpkins, and they're always a really fun and educational. We live stream these events so that you can share the fun!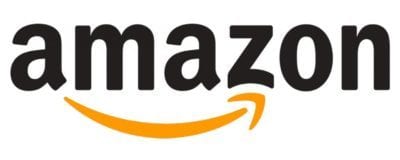 6. Buy from one of our Amazon Wish Lists
Caring for our animals, staff, and facilities requires some specialized items that you can donate easily, through Amazon.
Our Amazon Wish Lists are a great way to donate something extremely useful. Some items on the list are things we use regularly, others are items we could really use, but don't have the budget for.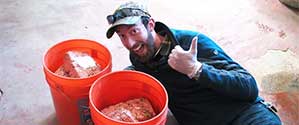 7. Volunteer Your Time
We're always in need of volunteers! Groups and individuals are welcome. We accept applications year-round.